Reading: hobbies and leisure activities
You will read about daily activities and practice different forms of rephrasing them.
You will practice deriving information from text and summarizing main ideas.
Activity (11): Read about Ayman's hobbies and his family activities during the weekend and respond to the questions that follow.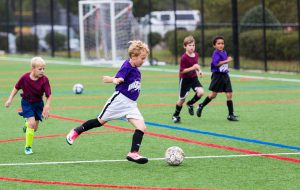 اسمي أيمن سمير . أنا طالب في الثانوية العامة .الدراسة صعبة جداً في المدرسة الثانوية ,ولكني أريد أن أحصل على درجة عالية لأدخل كلية الطب. في نهاية الأسبوع يمكنني أن أسهر قليلاً أو أخرج مع أصحابي لمشاهدة فيلم. هوايتي لعب الشطرنج وأستطيع أن ألعب مع والدي أحياناً. أما أخي الكبير أشرف فهوايته الرياضة. هو يلعب كرة القدم مع أصحابه كل أسبوع ويستمتع دائماً بمشاهدة المصارعة والملاكمة في التليفزيون وأحياناً يذهب للسباحة في النادي. أختي أماني هوايتها القراءة والكتابة. هي تستمتع كثيراً بقراءة القصص والروايات ويمكنها أن تكتب الشعر أو قصص قصيرة. في نهاية الأسبوع يمكنها أن تخرج مع صاحباتها إلى المول وتتسوق معهم. أما والدي فهو يستمتع بالجلوس في البيت ولا يحب الخروج. هو يحب مشاهدة البرامج السياسية وقراءة الأخبار والمقالات في المجلات السياسية. والدتي تحب الطبخ وهي دائماً تطبخ لنا مأكولات لذيذة. وفي المساء  تستمتع بمشاهدة المسلسلات في التليفزيون. وفي الليل يمكننا أن نزور أقاربنا ونأكل العشاء معاً. 
You can summarize and paraphrase main ideas from reading.